Join our Big Wild Walk this October
Get active, discover your local wild spaces, make memories and raise money for Ulster Wildlife! By taking part in the Big Wild Walk, you will be helping us kick start the great green recovery, preventing nature loss in Northern Ireland.
For our new fundraising challenge, we want you to set yourself a walking challenge from 26th October to 1st November, to raise money for Ulster Wildlife. Start out by choosing your own challenge, whether it's walking three kilometres a day, like a hedgehog or heading out on a 65,000 step adventure, the range a barn owl covers when out hunting, breeding and roosting – every little helps.
Let's help wildlife fight back!
2 Discover local wild spaces
4 Raise money for wildlife
What do I need to do?
Decide on your goal: this could be anything you like e.g. steps per day or kilometres travelled. Check out some wildlife-themed suggestions below
Download the resources in your welcome email from us
Set up your fundraising page on JustGiving using this form Share your JustGiving page with your friends and family, asking them to sponsor you
OR
Simply complete your challenge and send your donation to us using this form without setting up a fundraising page.
Keep us up to date with your progress by tagging @UlsterWildlife and using #BigWildWalk on your social media posts!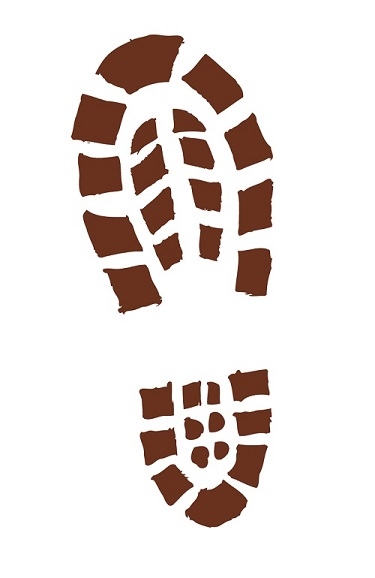 Where to Walk
What better way to raise money for Ulster Wildlife than exploring one of our nature reserves?
They can be excellent places to get your steps in and discover mesmerising wildlife while you're at it. 
Can't find a nature reserve near you? Take a look at Walk NI for some inspiration for your walking challenge!
Always consider the weather before heading out to walk and be sure to wear appropriate clothing and footwear for the route you choose. Make sure to check out the latest Government guidance on Covid-19 too and stay safe! 
What if I want to fundraise in a different way?
No problem! Check out our fundraising guide for more ideas, from solo challenges to team events, and a handy step-by-step guide to get you started. 
Get your family involved, set up a remote relay team with friends, or take on the challenge yourself. There's lots of ways to take part in the #BigWildWalk!
Where does my money go to?
We're working on projects to kick start the great green recovery, preventing nature loss in Northern Ireland. Donations raised will go towards local projects including:
Protecting under-threat native wildlife, here in Northern Ireland, including  barn owls, hedgehogs and red squirrels
Restoring degraded peatlands to help them lock-in carbon to tackle climate change
Supporting our Sea Deep project – an initiative to champion endangered sharks, skates and rays in our local seas
#BigWildWalk
Walk for wildlife this autumn!