COP26: What Ulster Wildlife is planning – and how to get involved!
Arguably the world's most important international climate summit, COP26 - or the '26th UN Framework Convention on Climate Change's 'Conference of the Parties'' in full - is about to start in Glasgow (hosted by the UK), running from 1st - 12th November, bringing together over 200 world leaders.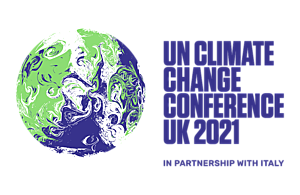 There's already been a lot in the news/media about COP26 and we can expect this to grow: experts believe this conference will be pivotal in turning pledges made by all nations of the world into action, honouring the 2015 'Paris Agreement' to keep global warming well below 2°C by the turn of the century and limit the most devastating impacts of climate change.  There is expected to be a flurry of government announcements during COP, and in this run up to COP26 the UK has published its Net Zero strategy to show how Net Zero by 2050 will be delivered (the response from The Wildlife Trusts movement to the strategy is here).  We can also hope for some announcements here in Northern Ireland, especially in terms of progress towards a Climate Change Act.
Some may ask why is COP26 – a climate change conference - important to Ulster Wildlife? 
We recognise that climate change is the biggest single threat to nature, which is why as a wildlife charity we want to see serious action to tackle climate change.  Nature-based solutions are vital in addressing climate change, and COP26 is a great opportunity to ensure that governments show ambitious leadership in tackling both the biodiversity and climate crises together.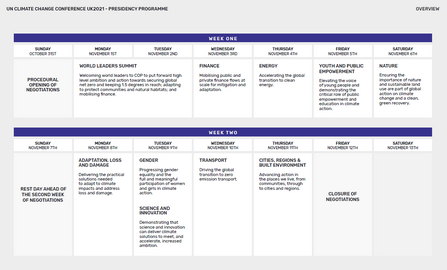 What are our plans, and how to get involved?
Look out for our social media campaign – we'll be highlighting our ongoing work and projects to address the dual crises, based on the COP26 presidency programme  - please like, share and interact – and use the local COP26 hashtag #COP26NI
We're supporting the COP26 'Global Day of Action' on Saturday 6th November, getting involved at the Climate Coalition NI rally in Belfast Join the Action
We're speaking at two events on Monday 8th November to highlight the role of nature-based solutions in addressing climate change:

Joining our corporate partners Power NI as part of the ReAct festival – this is open to anyone!
Highlighting how nature can help us become climate resilient with with Belfast City Council as part of the COP26 Regional Green Zone

We have both our Peatlands and Blue Carbon native oyster work featured on 'Carbon Copy'- highlighting local positive stories of climate action.
We've contributed to the amazing IUCN Virtual Peatland Pavilion- we'll update you with links once this goes live during COP26!
A number of our young people are involved in COP26 events, including Emer Rafferty - nominated as one of 13 UK One Step Greener COP26 ambassadors going to Glasgow!  Ulster Wildlife's Youth Forum is also attending the NI Climate Crisis Youth Summit on 5th November. If you know of young people who'd like to get involved please book your place here.