Did you know 1 in 10 species are at risk of extinction in Northern Ireland?
But nature is capable of extraordinary recovery, if we act now.
We need to use every single space to help wildlife. Our gardens and even houses can become part of a wild network, creating vital green corridors and stepping stones that connect to larger wild spaces.
Your garden could be the crucial piece of the jigsaw
Ulster Wildlife's year-long 'Let Nature In' campaign is aiming to encourage at least 1 in 4 households to take action for wildlife in their gardens
What can I do to Let Nature In?
You can take small simple actions to get started.
Gardening for wildlife doesn't have to cost you the world either, it can be done with some simple cost effective steps that will have a huge impact for nature. Wildlife can thrive in all types of gardens; from large homes to tiny balconies, you can do your bit. Even the smallest garden can have a big impact.
Sign up for the Let Nature in campaign and you will receive: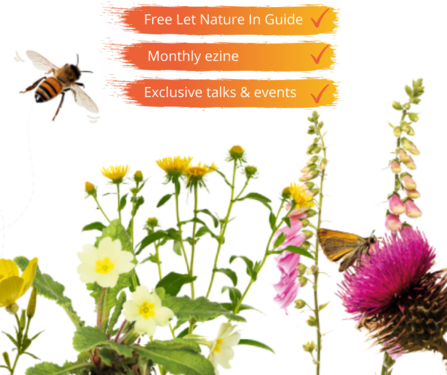 I want to Let Nature into my Garden!
Sign up below to receive your FREE downloadable introductory guide to sharing your garden with nature. You will also be signed up for free themed monthly e-zines with hints and tips to keep you making space for nature throughout the year.
Who is letting Nature in?
There is a short delay before your location is added to the map, please check back again later to see your pin!
Every wild area counts
Wow! letting nature in!