Nature Notes 16 February 2021
Observations from staff and members on our Nature Reserves this week.

Nature reserves may look completely wild, but our 19 reserves across Northern Ireland are actually carefully managed by a dedicated team. We protect, restore and create a mix of habitats where wildlife can thrive.
Glendun Nature Reserve
Straidkilly Nature Reserve
Straidkilly Nature Reserve has been covered in snow this weekend. Thanks to @ashleighmoran6 for this lovely picture ~ Ryan Bradley, Nature Reserves Officer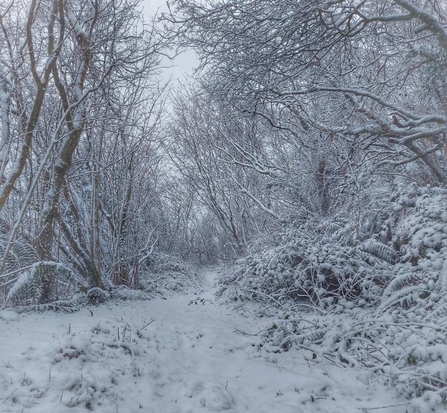 Bog Meadows Nature Reserve