Nature Notes 6 October 2020
Observations from staff and members on our Nature Reserves this week.

Nature reserves may look completely wild, but our 19 reserves across Northern Ireland are actually carefully managed by a dedicated team. We protect, restore and create a mix of habitats where wildlife can thrive.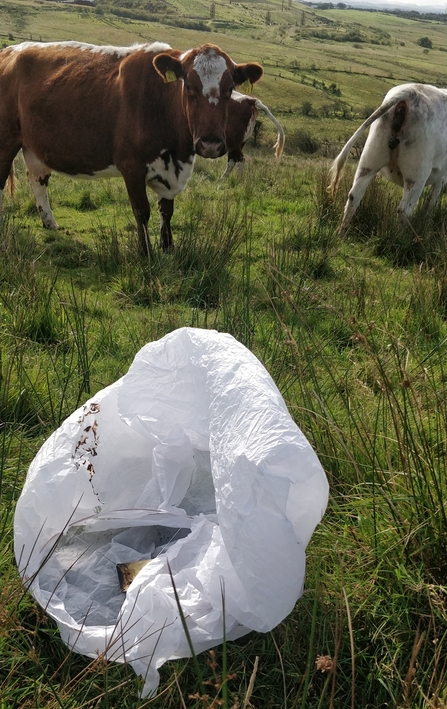 Slievenacloy Nature Reserve
This Chinese lantern flew into Slievenacloy Nature Reserve in the hills above Belfast this week causing a fire hazard to the moorland and a welfare danger to cattle grazing on the site.
Cattle are inquisitive and will be attracted to investigate new objects in their fields. They will chew at the lanterns and could choke on the plastics or on the wireframe.
Please think of the consequences for nature before igniting a lantern and letting it go into the night; it will come down to earth somewhere and there could be serious consequences for property, wildlife, farm animals, and as unwanted and dangerous litter in the countryside ~ Michael Meharg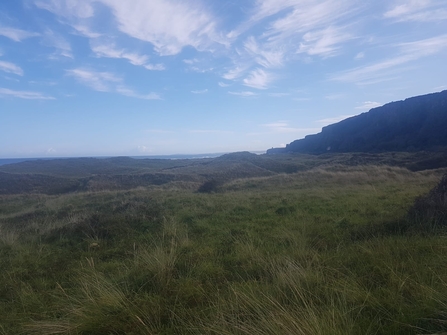 Umbra Nature Reserve
Last week I went to the Umbra to look for the larval webs of the endangered marsh fritillary butterfly which feed on devil's bit scabious - in plentiful supply at this dune grassland. Sadly,  I didn't find any but there were still plenty of things to see out and about. Very few moths but a nice selection of butterflies - lots of small tortoiseshells, a couple of red admirals and a common blue were the highlights ~ Andy Crory