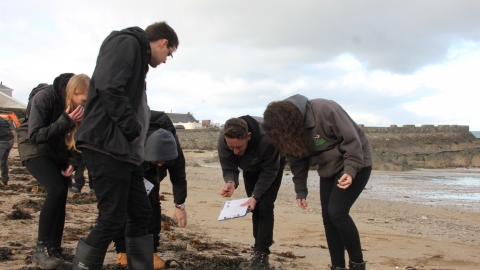 Sea Deep Egg Case Hunt
Location:
Rostrevor Lecture Hall,
Shore Rd, Rostrevor,
Newry,
Co. Down,
BT34 3EU
Sharkfest! Come and learn about the various species of shark that live here in Carlingford Lough and further afield and why they are so important to our marine environment. Then join Ulster Wildlife Deep Sea Team on the shoreline to carry out our Shark Egg Case Hunt!
Event details
About the event
This will be run by Ulster Wildlife and Grace Carr.
If raining badly the shark egg case hunt will be cancelled.
Meet Rostrevor Lecture Hall followed by Rostrevor Shoreline. Suitable for all ages, kids must come with adult supervision.
This event is part of the Rostrevor Fiddler's Green Festival