Nature Notes 25 August 2020
Observations from staff and members on our Nature Reserves this week.

Nature reserves may look completely wild, but our 19 reserves across Northern Ireland are actually carefully managed by a dedicated team. We protect, restore and create a mix of habitats where wildlife can thrive.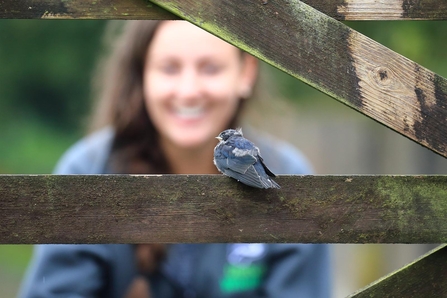 Slievenacloy Nature Reserve
The Nature Skills trainees and I spotted this little swallow fledgling while doing site maintenance up at Slievenacloy this week. It will only be about 6 weeks until they are ready for the long trip to Africa!
Fledglings are often found on the ground where their parents will continue to feed them. We moved this one and his nest mate onto a ledge to keep them safe from ground predators. Please don't move fledglings unless its necessary for their safety, here's our handy guide ~ Ronald